We Turn Doctors of All Skill and Experience Levels Into Master Physician Negotiators
There is no skill more important to your future than the ability to negotiate a fair agreement or contract.
---
Doctors receive little or no formal teaching in negotiation.
This places you at a significant disadvantage. Negotiation MD will help you unlock your inner Physician Negotiator and even the playing field.
Physicians are unique in our negotiations...

We value the relationships- relationships with colleagues, nurses, patients, the community- above all else. And, we need to pay special attention to the interests of the other party. Often what is best for us harms the other. Most negotiation styles call this a "win". In medicine we seek to first cause no harm.
The Negotiation MD model of physician negotiation training is based on decades of experience, teaching, research, and practice.
You can rest assured that you are receiving the highest quality negotiation education experience possible. All in a case-based didactic style that comes naturally to medical professionals.Our goal is to make the experience innovative, entertaining, enjoyable, and useful.
We offer several innovative and excellent resources.
A top quality Physician Negotiation course with realistic scenarios that will have you bargaining like pro

A Physician Compensation Market Value Report that will give you the information you need to negotiate with confidence

A VIP one-on-one Skype session with the Experts to bring your game up to next level
Please log into the school, it's free.
Check out the offerings below and feel free to contact us if you have any questions.
Featured Courses And Products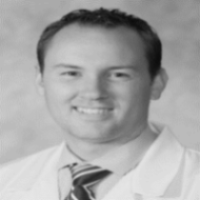 "I was able to get $80,000 more in total compensation above what was initially offered."

The negotiations were very easy and the relationship was not negatively impacted after using the tools and information that I received from their very informative seminar.
- Josh Oakes MD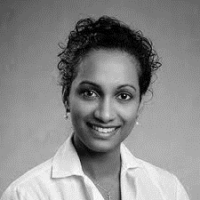 "I learned the golden rule of negotiation: if you do not ask, you will not receive."

I was in the process of reviewing my first job contract when I heard of Negotiation MD. Negotiation is not something that we as physicians are taught. The expected base salary was clearly stated, however I realized there was something missing – extra benefits. Negotiation MD taught me how to ask for the things important to me. Within the week I was signing my contract. Thank you for helping me get there!
- Mercy K. Tomy MD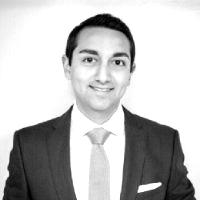 "I was offered $50,000/yr more, an additional $150,000 in the first three years, just by using the techniques I learned."

Negotiation MD gave me the confidence and tools I needed to negotiate a competitive salary. After taking the course, I was able to ask for more than the mean market value salary. These strategies really pay off and is something they do not teach you in medical school. As a resident, and soon to be physician, I highly recommend this course to everyone.
- Samuel Raouf MD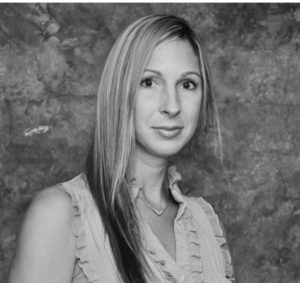 "Negotiation MD is not only geared towards Physicians but Nurse Practitioners as well!"

I quickly realized how unprepared I actually was to interview as a newly graduated. Negotiating any type of contract or salary package made me tense and uneasy. Dr. Felberg's expertise and specific pointers to focus on is priceless. I truly believe this course helped me conquer my fears of negotiation and instead allowed me to focus on how to land the best opportunity for me!
- Diane Babek NP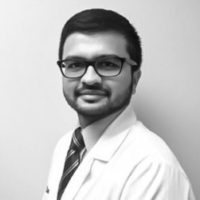 "I was able to raise my salary by 30,000 USD and also negotiate a better bonus package."

Fresh out of residency I did not have the confidence to ask for more money. I also did not know how much more I should ask for. I learned various negotiations tactics and communications skills through our mock negotiation sessions. I highly recommend the services.
-Sohil Makwana MD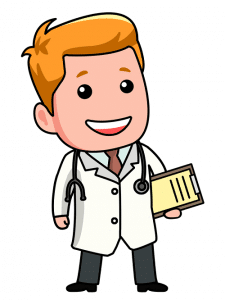 "I was able to negotiate $55,000 annual salary over initial offer. The process was smooth and I think we had a stronger relationship as a result of the negotiation. Also, these negotiation skills will carry forward in the future negotiations and even other negotiation events such as car repairs, home buying, etc."
The process was quick and easy. I paid through the website and received a market value report immediately. I was able to ask questions about the report through email with feedback that day.
"My biggest fear was that I would sour the relationship by aggressively negotiating. However, what I realized is that employers value negotiation because they know you will be strong willed and fighting for patients."
I spent about an hour in a personalized workshop. This was extremely helpful as we did a few dry runs to avoid pitfalls and build my confidence. I was able to then take this and self rehearse on my own over the next couple of days. By the time the actual negotiation took place, I was extremely confident and it went exactly as planned based on the notes I took and the outline we prepared in advance.

- Dr. R MD
(Name and Image Withheld upon request)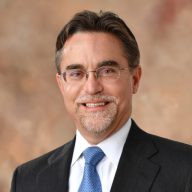 "Listening to these two podcast episodes will probably get you at least $10,000 in cash value, whether you're negotiating a clinical or nonclinical job."
Whether seeking an entry level job as a chart reviewer or negotiating the terms of employment as CMO, it is critically important to understand how to optimize the terms of your employment.

Robert Felberg, MD, is a neurologist. He's also an expert in negotiation. I recently discovered his blog and online business. And I'm very impressed!

He writes his own blog, which can be found at Negotiation MD.

But what I really enjoyed were two recent interviews by a couple of podcast colleagues.

First, David Draghinas (Doctors Unbound) does a great job in his interview with Robert on How to Negotiate Like a Rockstar MD Without Souring Your Relationships
For a slightly different approach, you might also want to listen to his interview with Eric Tait on The Physician's Road in which he explains Why Physicians Must Negotiate Their Contracts.

Listening to these two podcast episodes will probably get you at least $10,000 in cash value, whether you're negotiating a clinical or nonclinical job.
-John Jurica MD from The VITAL Physician Executive